Civil and Commercial Litigation, Representing Individuals, and Entities Attorney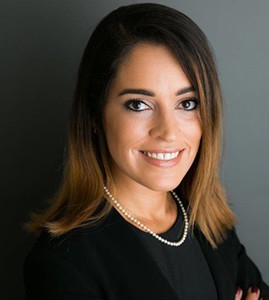 Priscilla Rivers, Attorney at Law, has been licensed for over 13 years. She grew up in Puerto Rico and moved to Florida in 2000. As an attorney at law, Priscilla advises clients on all civil and commercial litigation issues. From state tax mandates on commercial properties, to helping business owners adapt to change,  an attorney can help businesses or individuals navigate legal claims.
Education
Priscilla graduated from Barry University in Miami, Florida, with dual degrees in Political Science and Philosophy. She earned her Juris Doctor, magna cum laude, from Barry University's Dwayne O. Andreas School of Law. She received awards recognizing her as the highest ranked student in Trial Advocacy, Opinion and Scientific Evidence, Civil Procedure I, and Entertainment Law. Priscilla was also a top Moot Court National Competitor and received the Moot Court Honors Board Outstanding Graduate Award.
Law experience
Priscilla concentrates her practice in the area of civil and commercial litigation, representing individuals, as well as entities. Prior to Cipparone & Cipparone, Priscilla worked as an Assistant Public Defender for the Ninth Judicial Circuit in Orlando, Florida, where she gained valuable trial experience as a criminal defense attorney, and at Shuffield, Lowman, and Wilson, P.A., where she represented clients in civil and commercial litigation matters.
Memberships
Priscilla is a member of the Florida Bar, the United States District Court for the Middle District of Florida, the United States District Court for the Southern District of Florida, the United States Court of Appeals for the Eleventh Circuit, and the Orange County Bar Association.