Business Litigation and Real Estate Attorney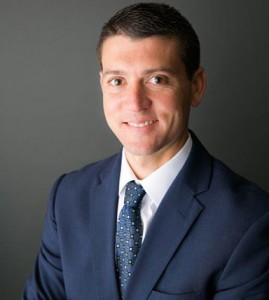 Ryan Cipparone was born in Toronto, Canada and moved to the Seminole County area over 20 years ago. Coming from a strong business background, Ryan has an understanding of the business sense of the law.​​​​​
Education
Ryan graduated from Florida State University with a double major in Entrepreneurship and Business Management. At Florida State, he was one of less than fifty students admitted into the Jim Moran Institute of Global Entrepreneurship. Following Florida State, he received his Juris Doctor from Barry University's Dwayne O. Andreas College of Law and received book awards recognizing him as the highest ranked student in Franchise Law as well as Motions and Depositions.​​​​
Law experience
Ryan concentrates his practice in the areas of real estate, commercial litigation, franchise law, and construction law, representing the interests of individuals as well as entities. Prior to Cipparone & Cipparone, Ryan worked for a boutique law firm in Clermont, Florida where he gained experience in counseling clients with complex business issues, labor and employment matters, construction law cases, commercial and residential landlord tenant issues.​​​
In 2016 and 2017, Ryan was named a Rising Star for Florida Super Lawyers, a nomination that less than 5% of lawyers in the state are selected for by their peers for excellence in their profession.
Memberships
Ryan Cipparone is an active member of the Florida Bar, Seminole County Bar Association as well as the Seminole County Chamber of Commerce.
Further, Ryan serves as a member of the Board of Directors The Sharing Center and is also a Board Member of the Lake Mary Rescue Run, assisting in raising awareness and funds for the Rescue Outreach Mission, a local organization fighting the growing problem of homelessness in Seminole County.
Ryan was also a member of Leadership Seminole Class of 24 which raised funds for the Boys and Girls Club of Sanford. Outside of the office, Ryan enjoys playing golf and spending time with his wife and daughter.