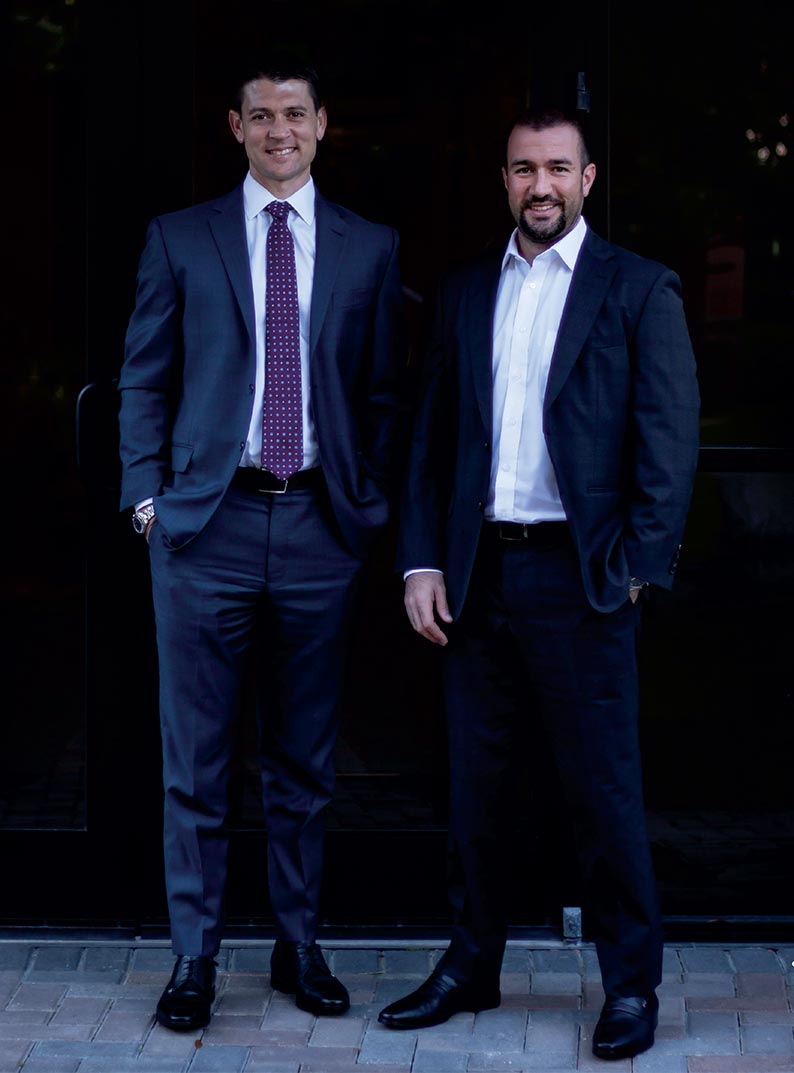 Published on April 2, 2021
The Law Office of Cipparone & Cipparone has been providing legal counsel for the Lake Mary and greater Central Florida areas since 2013. Our competitive advantage lies in our real-world expertise and knowledge as well as our superior customer service. However, choosing an attorney isn't a simple choice. There is a personal connection and trust that needs to take place to feel comfortable. That's what our attorneys at Cipparone & Cipparone do best. In this attorney profile, you'll get to know Ryan Cipparone, a transactional and business litigation attorney and co-founder of The Law Offices of Cipparone & Cipparone.
Ryan Cipparone's Background
Born in Toronto, Canada, Ryan moved to Seminole County nearly 30 years ago. He graduated from Florida State University with a double major in Entrepreneurship and Business Management. He then went on to receive his Juris Doctor from Barry University's Dwayne O. Andreas College of Law and received awards recognizing him as the highest-ranked student in Franchise Law as well as Motions and Depositions.​​​​
In January of 2013, he and his cousin opened up The Law Offices of Cipparone & Cipparone in Lake Mary, Florida.
Question #1- What are your specific areas of focus for your practice?
I handle the business and corporate legal matters for the firm, specializing in acquisitions and general counsel services for small to large companies. Some of the items I advise on are related to contract and employment disputes, business and partnership disputes, franchisor and franchisee disputes and commercial landlord and tenant disputes.
Question #2- What made you want to become a lawyer?
As a business lawyer, you have access to all types of businesses and people. I enjoy getting to know and understand different types of businesses and the people that operate them. As a lawyer, it is not only about providing legal advice but also acting as a strategic business advisor on an ongoing basis. I find it fulfilling to be able to help people navigate complex and unique situations.
Question #3- What do you believe makes a successful attorney?
Having strong analytical skills and communicating effectively with your clients, all while providing sound realistic legal guidance to your clients. Communication is key- both with discussing important information and, more importantly, listening to my clients. It is vital to be able to listen to them, break down their case or legal need and analyze what is going on and how to best approach the situation.
Question #4- What made you want to build a business in the Lake Mary Community?
I grew up in the Lake Mary area and I love it here. Not only was this my home, but it was a place that I knew would have a bright future- and it has! I am so grateful for this community. It's where I chose to start and grow my family and it was the only place that I considered starting my practice.
Question #5- What do you think is Cipparone & Cipparone's competitive advantage?
We provide excellent legal services at reasonable prices. Furthermore, we make sure that our clients are always kept informed of their case or their matter. We find that we have a lot of repeat business because we make a special effort to make our clients feel heard. Communication is key in representing your clients.
Question #6-What is your favorite part about being an attorney in this community?
Having a local practice provides me the pleasure of meeting and interacting with my clients on an ongoing basis in and out of the office. We are one big community and we always look out for each other. This is our home and the fact that my business can be a large part of this area's success is something that I and the rest of the team at the Law Office of Cipparone & Cipparone is incredibly proud of.
---
**This blog is for general informational purposes only. Cipparone & Cipparone, P.A. does not distribute legal advice through this blog. As such, this blog does not constitute legal or other professional advice, and no attorney-client relationship is created between the reader and Cipparone & Cipparone, P.A.

Tags: attorney profile, customer service, ryan cipparone


Categorized in: Business Law, Business Law, Business Litigation