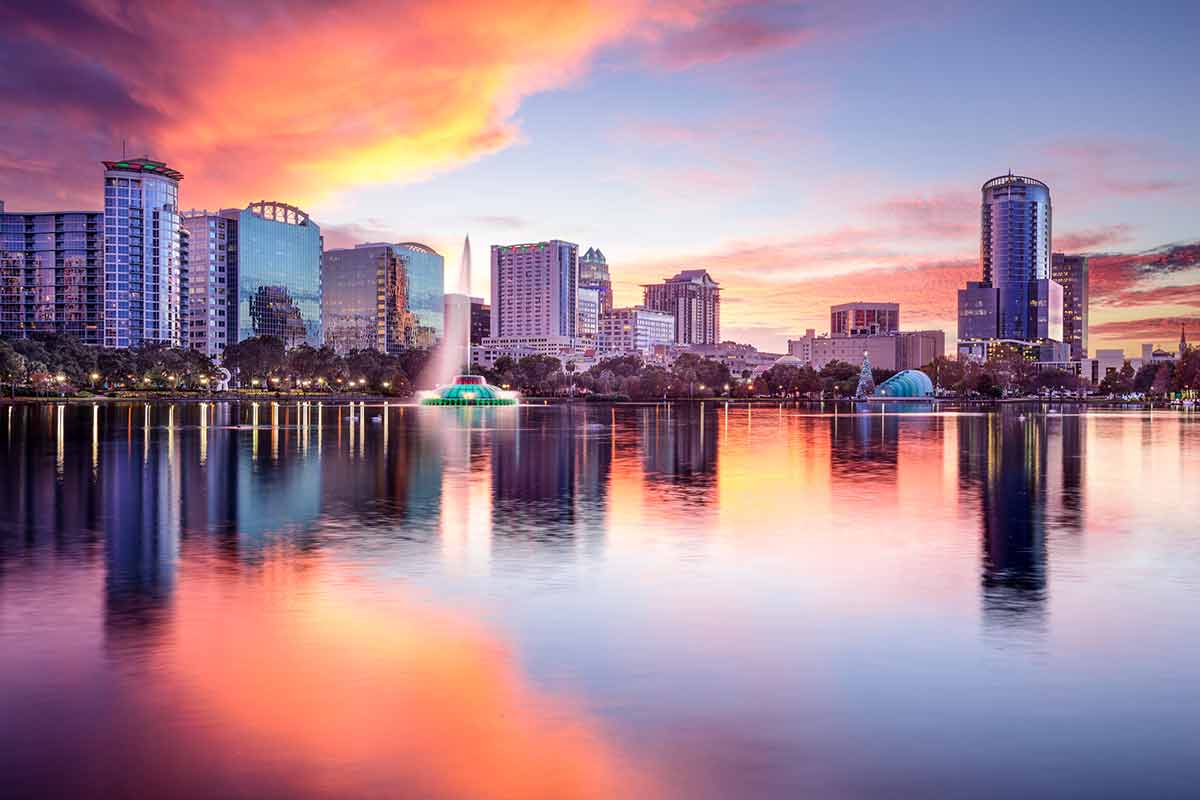 Published on April 20, 2021
The onset of the pandemic over a year ago has brought changes to nearly every aspect of life. The Orlando housing market is no different. If you are looking to buy, sell, or rent, you will need to know how the pandemic has affected the Orlando housing market.
The Orlando Housing Market at the Start of the Pandemic
In a report by the Orlando Regional Realtor Association in April 2020, the median home price in Orlando had risen by 12.2% as a result of the pandemic. While median residential home prices increased steadily, inventory and those looking to sell their Central Florida homes decreased. The Orlando housing market saw decreases in sales only until August 2020, when sales increased by a mere 1%.
Snowbirds Came Flocking
While every state and country suffered losses due to the pandemic, the economic situation in the northern states during the pandemic's onset was more stringent than in Florida. In fact, U-Haul reported that one of the top reasons northerners fled to Florida was not just due to the lack of an income tax, but because of the COVID-19 lockdowns and work from home orders. The promise of a state with lower taxation and an economy that was more open enticed a mass migration that placed what little housing inventory was left in demand.
Demand Remains High
Demand for homes in Orlando remains very high, with the number of houses for sale diving by 50% from February 2020 to February 2021. In fact, inventory was just 3,420 homes in February 2021 from 6,825 homes in February 2020. This is the lowest inventory since May 2005 and means that the market is geared even more to sellers.
In February 2021, Orlando Regional REALTOR Association (ORRA) members managed to sell 2,995 homes – an increase of 19% from February 2020. Listings also only took an average of 52 days to go from market to contract, a 10% decrease from the previous February. These statistics make it clear that sales have increased.
The State of Construction
In recent years, there has been a home improvement boom across the U.S
While construction for renovation purposes has increased, new home construction has not. What was once 10,000 homes on the Central Florida market is now only 4,200. The home deficit nationwide is estimated at roughly 4-million homes. This also contributes to the shrinking supply and growing demand.
The Current State of the Orlando Housing Market
The average time a home stays on today's market is only 1.14 months; whereas the figure in a healthy market that is balanced between both buyers and sellers, would be a 6-month supply. In February 2020, the figure was 2.71 months.
The culmination of all this information means that the market is ideal for sellers. Homes sell fast and almost always at the asking price or above it. But for buyers, it is the opposite. The lack of inventory means that there is likely to be competition when trying to purchase a property, and with so much demand and pressure, prices can be driven up.
However, based on criteria such as affordable property prices, cash flow, and a strengthening population and job market, Orlando has been ranked as one of the best places to buy a rental property for 2021. Currently, 46% of Orlando housing units are occupied by renters.
It isn't all bad news for buyers, however, as mortgage rates are still at record lows. Although having risen again, rates are at just 2.88%, as opposed to 3.43% in February 2020.
The Future is Bright
Buyers shouldn't close their checkbooks just yet. The effects of the pandemic are not the same as those of a real estate recession. Orlando is a colorful destination that is in high demand to international property buyers, new residents, and investors. The long-term strength of the Orlando housing market shouldn't be doubted due to short-term market predictions.
At the start of the pandemic, many buyers were hesitant to purchase property, but now with the vaccine rollout and the possibility of the pandemic's end in sight, buyers have been returning to the market. Regardless of whether you are a buyer or a seller, the Orlando housing market is poised to remain robust, competitive, and a great place to live. If you have questions about purchasing real estate, contact a Central Florida real estate attorney for guidance.
---
**This blog is for general informational purposes only. Cipparone & Cipparone, P.A. does not distribute legal advice through this blog. As such, this blog does not constitute legal or other professional advice, and no attorney-client relationship is created between the reader and Cipparone & Cipparone, P.A.

Tags: central florida real estate, covid-19 effects, orlando housing market, real estate law


Categorized in: Real Estate Law