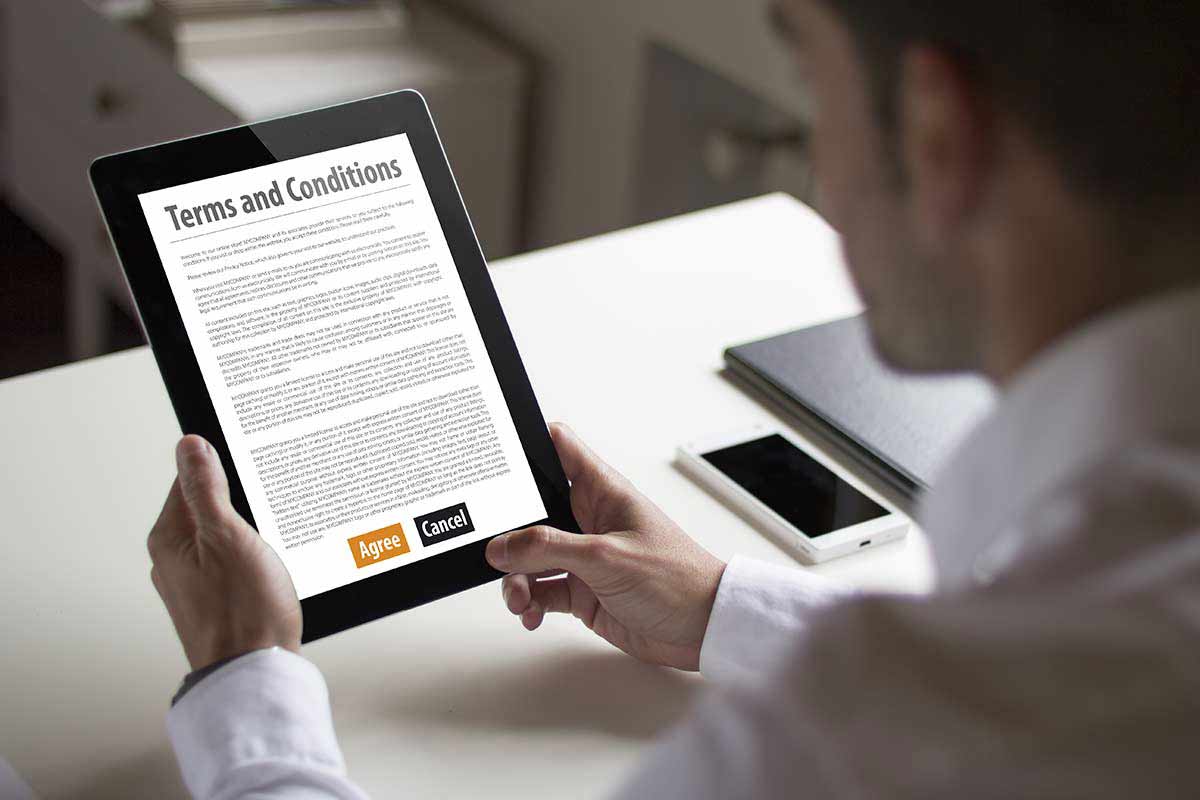 Published on January 5, 2021
Internet laws are finally starting to mature. It means a safer and more dependable internet experience for the consumer, but it also means that businesses have to worry about more liability. Every day, new data and privacy laws are put into commerce as well as updates to ADA compliance. This blog will run through some of the most important items to focus on regarding your website and business liability.
What is ADA Compliance?
The Americans with Disabilities Act (ADA) is a civil rights law that prohibits discrimination against individuals with disabilities in all areas of public life, including jobs, schools, transportation and all public and private places that are open to the general public. In 2018, the government extended these rights to all digital mediums including, but not limited to, websites, videos and software.
Websites that don't abide by ADA compliance can be sued. There were over 2,000 lawsuits in 2018 that included large companies such as Hobby Lobby and even small companies such as Hollerbach's Willow Tree. It is in your best interest to upgrade your website to be ADA compliant as soon as you can to reduce business liability. Read more about ADA Compliance here.
Improve Data Security on Your Website
As digital marketing has become more sophisticated and prevalent to small businesses, the rise of data capture has never made it easier to convert interested customers. In order to take advantage of this opportunity, businesses need contact information to be given by the customer. That sensitive information is useful, but it's also a liability. Data breaches happen every day and can lead to lawsuits. Here are some easy ways to protect your customer data:
Upgrade Your Website to HTTPS
Collect Only Necessary Information
Use Password Protected Areas When Possible
Consider Destroying Data After You Use It
Stay Up to Date on Encryption Technology
Terms and Conditions
You may have seen this phrase on a website before. A terms and conditions page acts as a contract between the user and the owner of the website. It relays an agreement on how your website should be used. For example, if you have a section where comments can be made, you can have terms that prohibit profanity or explicit images. If you allow purchases on your website, you will need to have information regarding shipping, pricing, refunds and other related information.
Terms and conditions are essential to protecting the way you like to do business. Make them complete, visible to the web user and utilize a business attorney to assure that you identified all of your potential liabilities.
Need a Business Attorney
From general counseling and company formation to litigation, The Law Offices of Cipparone and Cipparone is here to assist you in your legal needs. If you are in need of business legal advice, contact us now.
---
**This blog is for general informational purposes only. Cipparone & Cipparone, P.A. does not distribute legal advice through this blog. As such, this blog does not constitute legal or other professional advice, and no attorney-client relationship is created between the reader and Cipparone & Cipparone, P.A.

Tags: ada compliance, Business Law, business liability, terms and conditions


Categorized in: Blog, Business Law, Business Law