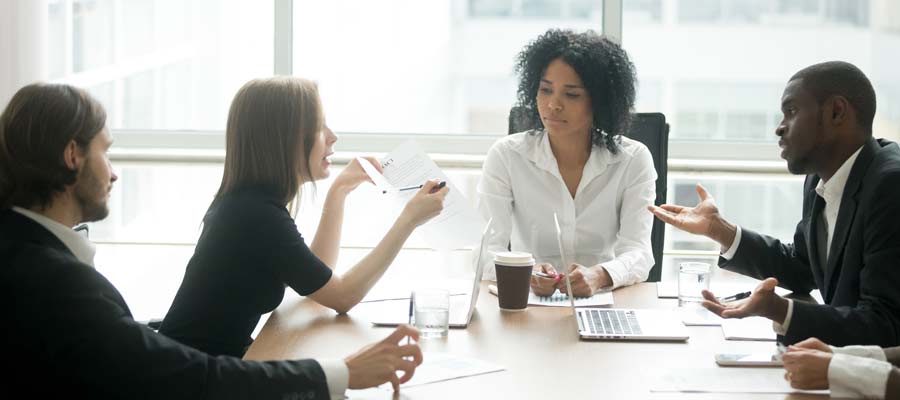 Published on July 29, 2019
Being an entrepreneur is an exciting, albeit stressful, time in a person's life. There are so many things to do, and some may include common legal mistakes. Between finding out how to market your service or product and making sure your operation is set up to receive and service your customers, the role of an entrepreneur is typically heavily focused on the value to their customer.
It is very common for legal considerations to take a backseat which is not in the best interest of the business owner. Here is a list of the common legal mistakes made by owners of start-up businesses.

While larger companies have a larger breadth of legal responsibilities, small businesses perhaps have the most to risk.
Founder Agreements

Before moving forward with any significant exchange of ideas and work, put together a written agreement that outlines the roles and responsibilities of each party.

This founder agreement provides clarity of what each party is bringing to the table and how the business will be conducted including ownership percentages, salaries, voting protocol, removal grounds and procedures and other critical information needed to account for future events.

Wrong Business Structure

Choosing the right business structure is incredibly important to reducing your liability and managing business taxes effectively.

The types formations are sole proprietorship, general partnership, C corporations, S corporations, Limited Liability Corporations and Limited partnerships.

Based on your unique business needs, any one of these business structures may be used. You will have to talk with your attorney to figure out what best suits your business.

Inadequate Employee Documentation

Employee documentation is critical to limiting liability and keeping company secrets within the business.

Some common terms include non-disclosure agreements (NDA), length of employment, termination rights and restrictions as well as worker classification.

Be clear on how you want your employees to engage with your company information, your clients and other coworkers.

Failure to Implement Restrictive Covenants

In today's business climate, business processes are becoming more streamlined and formulaic.

The advent of business technology like accounting, graphic design and marketing software are allowing businesses the opportunity to focus more on their specific product or service.

If your "product" is more of a differentiator than ever, it is important to safeguard that intellectual property using NDAs, non-compete, non-solicit as well as proprietary information and inventions assignment agreements.

These legal documents allow you to protect your ideas from employees, partners and outside entities.

Flimsy Contracts with Outside Vendors

Even if you have known an outside vendor for years, it is still crucial to set up clear contracts with them.

Dictating the specific rules of business between the two parties can reduce liability to both parties and reduce friction throughout the process of working together. Always use a good business law attorney to draft these documents.

Copyrights/Trademarks/Patents

Along with your restrictive covenants, you should also be sure to file any trademarks, copyrights and patents necessary to protect your intellectual property.

Depending on your product or business, there are different laws associated with protecting it. Be sure to reach out to a quality attorney to help guide you through the process.

Not Having a Succession Plan

Business succession planning involves a series of logistical and financial decisions concerning how a business owner wants to exit their business.

It is always smart, particularly if there are multiple partners in the business, to set up a succession plan for a variety of events that could take place.

Having this plan leaves the business protected with clear procedures in the event that there is an ownership change.

Not Hiring an Attorney

Many entrepreneurs believe that if you are a small business, you don't need to adhere to the same legal responsibilities as that of a large corporation.

While larger companies have a larger breadth of legal responsibilities, small businesses perhaps have the most to risk.

By not using an attorney to help set your business up, you leave yourself vulnerable and a single lawsuit could put you out of business.

With all the costs associated with starting a business, legal may not be a top priority, but for you and your business' sake, it should be.
**This blog is for general informational purposes only. Cipparone & Cipparone, P.A. does not distribute legal advice through this blog. As such, this blog does not constitute legal or other professional advice and no attorney-client relationship is created between the reader and Cipparone & Cipparone, P.A.
---
**This blog is for general informational purposes only. Cipparone & Cipparone, P.A. does not distribute legal advice through this blog. As such, this blog does not constitute legal or other professional advice, and no attorney-client relationship is created between the reader and Cipparone & Cipparone, P.A.

Tags: LLC Business, Small LLC Business


Categorized in: Cipparone & Cipparone Posts