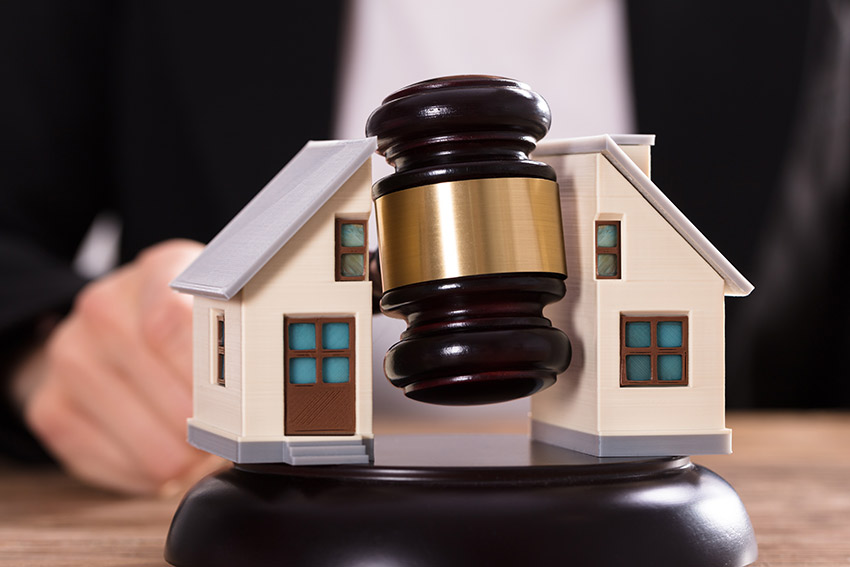 Published on September 1, 2022
It's no secret that the housing market isn't what it once was. The low supply and high demand have caused an ongoing imbalance that has generated an uptick in competition for buyers. This is why you may need a real estate attorney.
If you're a first-time home buyer looking to buy a home, you may wonder if you should wait out the storm until it's a buyer's market again. While another market crash is unlikely, there is no telling what the market will look like in a few years, and it might not be worth waiting.
Instead of waiting, consider restructuring your approach to the buying process by hiring a real estate attorney that can be on your side and constantly looking for ways to stay ahead of the competition.
Even if it's a seller's market, you can still be the buyer that stands out from the rest.
Here's how you can get a competitive edge over the other buyers:
Get Legal Representation
Before you start shopping for homes, there are two things you'll need to do:
Secure a pre-approval letter
Hire a real estate attorney
Every first-time home buyer should consider hiring legal representation to stay protected throughout the home-buying process. A great place to start is having all of your contracts reviewed by a lawyer. Taking this additional step will help you avoid legal disputes later on and ensure the terms of the purchase are clear and concise.
A real estate attorney can also help you during the negotiation stages. With legal representation by your side, you can feel confident that everything is going according to your state's law and that nothing is getting overlooked.
Once your offer is accepted, and it's time to draft up a contract, connect with your real estate attorney. They will review your documents and ensure everything is accurate and fair before sending them off to the seller.
Keep the process moving
The market is competitive. A house can be on the market one day and gone the next. Buyers need to be prepared to put an offer on a home as quickly as possible. In 2020, houses stayed on the market for an average of 25 days. This is significantly lower than the regular 55-66 days. This is because of the ongoing inventory shortages the market is facing.
If you find the house of your dreams, you'll want to act fast and do everything you can to get your offer in as quickly as possible.
Make sure you find a real estate agent on your side to hand the seller a deal and have all of your paperwork ready to go.
When you're moving quickly, mistakes are bound to happen. If you have a real estate lawyer, you can have the peace of mind you need to confidently move forward. You'll have someone on your side who has your best interest in mind and can give you advice throughout the home-buying process.
Be aggressive, but don't overpay
In your average market, the seller's selling price is a ceiling. That means it's the highest a seller would need to go in an offer. However, that's no longer the case. Houses are selling well above the asking price.
The best way to approach sellers in a seller's market is by being competitive. Don't lowball the buyer with your first offer: it will be swept under the rug, and they'll go with someone else.
When it comes to a competitive market, the first tactic most buyers use is to simply pay more. However, you should be strategic with the offer you put on the table. You don't want to end up paying well over the value of a home. When you're ready to make an offer, not everything has to be about the price.
There are add-ons you can add to your offer that will increase the value without increasing the cost of the home.
Here are a few ways you can make an aggressive offer that's still within your budget:
Earnest money deposit
Ask for extra appliances, fixtures, and favors
Provide delayed buyer possession
Have your pre-approval letter ready
Add a proof-of-funds documentation
Aggressive offers aren't always cut and dry. To ensure you're sending over an offer that will appeal to the seller and gets accepted, lean on the help of a real estate attorney. An attorney will help you negotiate and guarantee everything aligns with the nuances of real estate law.
Before you seal the deal, an attorney will look over everything before signing.
Work with an attorney at Cipparone & Cipparone
Buying your first home can be a stressful experience, so you shouldn't have to go through the process alone. To help you navigate the home-buying process, you'll need a trusted real estate attorney on your side. They can be there to guide you through the process and provide professional advice in case the transaction doesn't go as planned.
We're here to help ensure the legal transfer of property goes smoothly for the first-time home buyer and help you navigate the ongoing changes in the housing market.
Cipparone & Cipparone has real estate attorneys with decades of experience who are ready to help. Call us today to ensure you have the guidance and support to land your dream home.
---
**This blog is for general informational purposes only. Cipparone & Cipparone, P.A. does not distribute legal advice through this blog. As such, this blog does not constitute legal or other professional advice, and no attorney-client relationship is created between the reader and Cipparone & Cipparone, P.A.

Tags: home buyer, home buying tips, real estate law, residential real estate


Categorized in: Cipparone & Cipparone Posts, Real Estate Law